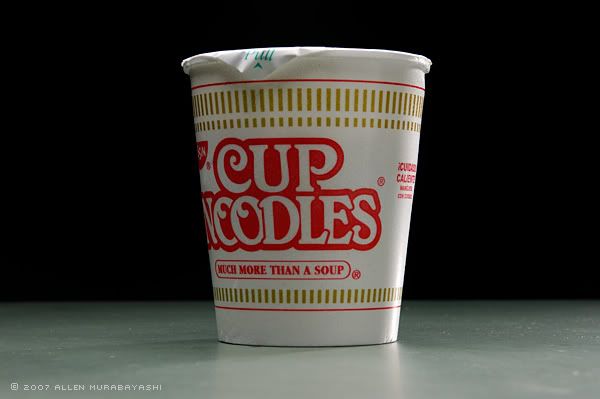 Greatest food known to man... besides potatos.


It clearly is "much more than soup" with it's 13g's of total fat (20% of your daily value), 1060mg's of sodium (44% of your daily value), 38g's of total carbohydrates (13% of your daily value), and 6g's of protien (daily values based on a 2000 calorie diet). But not only that, it gives you the satisfaction of soup in only 3 minutes! It comes in several flavors such as chicken noodle or beef as well. This truly is "Much more that soup"... Too often am I rescued from midnight starvation by this marvelous meal. I shall no longer take them for granted.
I'm off to make one of my own... 3 minutes till the sodium is bursting out of my ears...